Für die jährliche Hackweek reiste unser Team ins Tessin, um eine Woche lang intensiv neue Technologien zu vertiefen.
Der Schwerpunkt in dieser Woche lag auf Angular 2 und Ionic Framework.
Publiziert am 20 Januar 2016 unter Angular, Redux, RxJs, Javascript von Wayne
Whilst Angular 2 does have a form of two-way data binding, it does not prescribe a data flow architecture. One of it's selling features is being pattern agnostic and that it will work with an MVC or a Flux architecture. Therefore it's up to as developers to choose an appropriate pattern.
Angular2 has RxJS baked in (however it does not that mandate Observables should be used throughout the entire application), and so my first attempt and managing data flow will be based on RxJS. An MVI architecture therefore seems to be a natural fit.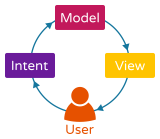 Publiziert am 31 Oktober 2015 unter Bärner JS Talks, Angular, Redux, NodeJS, News von Edi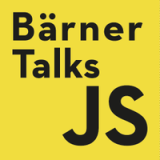 We're happy to announce the next Bärner JS Talks! On the 25th of November we'll have the following line-up:
Q-Promises in Node
Angular Testing
React/Flux